There are many famous tourist places to visit in Karnataka.The state is a hub of tourist places where people from all over the world come and visit exotic places. The state is also famous for its cultural temple of several gods and goddesses. It has numerous beaches and hill stations for people who love adventurous trips. In addition, the place also offers cultural spots for tourists who wish to visit holy places.
Listed below are the best tourist places to visit in Karnataka famous for their tourism and where tourists may enjoy the best services in the world.
Coorg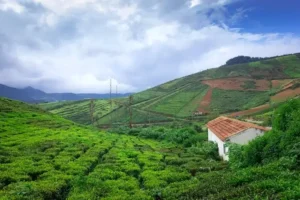 Coorg is known as the Scotland of India. It is located in the mountains of Karnataka. It is an infamous coffee-producing hill station that thousands of tourists visit yearly. You may find several breathtaking sceneries, which will amaze your eyes. In addition, the forest is covered with spice, hills and coffee plantations which is a treat to your eyes. Coorg, officially known as Kodagu, is a rich hill station in Karnataka. It is one of the best tourist place to visit in Karnataka.
Badami 
Badami, formally known as Vatapi, is located in a valley and surrounds Agastya Lake. The tourist may visit the cave temple and Agastya lake while visiting Badami. In addition, the Badami Fort is a treat to watch for visitors. Badami is a home for cave temples. Tourists may find various temples situated in the Badami. Badami is also a part of UNESCO world heritage site. It is the perfect epitome of traditional temples. The Badami comprises three Hindu and one Jain temple situated in the Badami caves. The place has also become adventurous for tourists regarding rock climbing.
Mysore
Mysore is home to Maharajas since it is known as the city of places. Mysore is considered one of the most important tourist places to visit in Karnataka with regard to ancient reigns; Mysore is currently known as Mysuru and is filled with history and royal heritage. Mysore is also considered the third most populated city in Karnataka. The origin of Mysore is very overwhelming, which attracts millions of tourists every year. Unlike other tourist places, Mysore can be visited anytime throughout the year. Tourists must not avoid seeing the Majestic Mysore Palace, a UNESCO world heritage.
Hampi: A tourist place to visit in Karnataka
Hampi is a historical delight for tourists as 500 ancient monuments surround it. It has various temples, treasury buildings and street markets. A tourist may find more than 100 locations to explore his journey. In addition, one may also learn about its history and how it is considered the UNESCO world heritage site. It is believed that the Hampi was the capital of the Vijayanagar Empire in 1600 AD.
Further, it was the second-largest city in the world. However, with the advent of the next century, the place lost its importance and is currently known as the city of ruins. The tourists may see several ruins, structures, and mysterious buildings in the Hampi.
Gokarna : One of the best tourist places to visit in Karnataka
Gokarna is known as a Hindu pilgrimage town. Situated in Karnataka, it is a hub for people who love beaches. Every year, the place welcomes millions of tourists to its shade. The location is a hub of beaches for slow and relaxed holidays. It is indeed a kind place with the ocean, palm trees and clean sands. The tourist must visit Gokarna while visiting Karnataka. It is a perfect family holiday place for people wishing to enjoy a short holiday. One may complete the entire holiday package in 2-3 days. On top of that, one should visit Gokarna from October to March.
 Udupi 
Udupi is famous for its cuisine and restaurants situated at several locations in the town. It is a coastal town in Karnataka carved with historical and ancient temples. The Manipal, an educational hub, is also located in Udupi. In addition, the place also has several beaches where people may come and enjoy their holiday. One to two days are perfect days to visit the Udupi. Tourists with a short vacation may visit Udupi and collect good memories. 
Additionally, Udupi is a holy town, and the temple of Krishna is a limelight of this cultural place. Therefore, local people know Udupi as Shivalli and Rajata Peetha.
Murudeshwar : One of the best tourist place to visit in Karnataka 
Murudeshwar is a famous tourist place to visit in Karnata ka for the second largest statue of Lord Shiva. The statue is 123 feet tall and can be viewed far from the city. Murudeshwar is also considered a favorite picnic spot for an individual residing in Karnataka. It has a Netrani island where tourists enjoy adventurous and beach activities. The tourists may also enjoy the scuba diving activities at Murudeshwar. The trip to Murusdeshwar can be completed in one to two days, and October-may is the ideal time to visit this place.
Kabini: One of the Best Tourist Place to Vist in Karnataka 
Kabini is located 245 km away from Bangalore. It is a place of resorts and rivers. Tourists may find a national park full of wild animals. The Kabini is the best weekend place for people residing in Karnataka. The tourists may peek at wildlife and birdlife sanctuaries and collect good memories from this place. They may also avail of the boat and jeep safari to spot tigers and elephants in the jungle of Kabini.
Kanwar 
Kanwar is located 15km away from Goa. The Arabian Sea and Casuarinas trees surround the place. Kanwar is known as a multi-cultural destination where you may find people speaking Marathi as well as Kannada. It has several historical monuments with brilliant architecture and beautiful landscapes. Kanwar is also the best place for adventurous individuals who love scuba diving or surfing. The tour to Kanwar can be completed in one to two days.
Further, November to April is the ideal time to visit this place. Kanwar has famous restaurants. Hence, people who love Indian cuisine may visit its restaurants.